About Noble Properties LLC
[row]
[span12]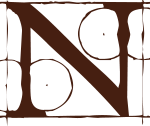 The building philosophy behind Arthur Noble homes is the passion involved in building every home as if it was his personal home. With over 250 homes constructed in this area, Arthur brings custom quality to every home he builds.
The attention to detail starts when the home site is selected. Every house pad is engineered with testing procedures above industry standards. Each home plan is drafted to perfection by some of the best architects and designers in the area. With the use of old, unique materials, the attention to detail continue through the building process with the incorporation of cypress beams, antique brick, custom cabinetry, arches, fixtures, stains and more.
One client once said, "With Arthur, the building experience does not end when you move in your home… not only does he warrant the sale of the new home, he also supports the new home owner with whatever needs they require to get settled in. Arthur and his staff are never more than a phone call away. Arthur is also quite good about assisting the new home owner with issues that actually are not required of the builder, which may include anything from fencing, more landscaping, lighting and more thus realizing that homeowners are not home builders, a quality few builders have."
Arthur is currently building homes in Grayhawk, Belle Terre and Saddlebrook. Homes Arthur has built in the past can be found in the area's finest neighborhoods such as Reunion, St. Ives, Bridgewater, John's Stone, Timbers of Ashbrooke, Lake Caroline, Dinsmor, Cross Creek and more. Arthur is active member in various builder associations and groups in Mississippi. On a more personal note, Arthur has a passion for horses and the sport of Cutting. As a former NCHA Futurity Champion owner, Arthur has items near and dear to his heart regarding his experience as the owner of an multiple award-winning horse known as Wendel.
[/span12]
[clear]
[span7]
Former NCHA Champion Owner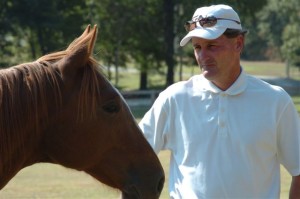 In the year 2001, Arthur Noble discovered the sport of Cutting through his best friend and attorney, Don McGraw. Cutting is an equestrian event in the western riding style where a horse and rider are judged on their ability to separate a single animal away from a cattle herd and keep it away for a short period of time. The sport originated from cattle ranches in the American West, where it was the cutting horse's job to separate cattle from the herd for vaccinating, castrating, and sorting. Eventually competitions arose between the best cutting horses and riders in the area. Rules were added, and in 1946 the National Cutting Horse Association (NCHA) was formed, which today is the governing body of the sport. Cutting is one of the fastest growing equine sports in the world. In 2006, the contestants at the United States NCHA Futurity competed for more than $3.7 million—over a hundred times the offering of the first year. Total purses at NCHA-approved shows now exceed $39 million annually.
Arthur purchased his first yearling with the help of his trainer and friend, Austin Shepard. High Brow CD known simply as "Wendel" was purchased at the 2005 NCHA Western Bloodstock Select Yearling sale. As a two year old, Wendel received his solid foundation from Texas trainer Gerald Alexander. Then the reins were passed to Alabama trainer Austin Shepard and the rest is history, as they say. Wendel won the NCHA's most prestigious event in 2007, then won 4 major limited age events in a row and was the NCHA's 2008 Horse of the Year.
In 2008, Arthur made the very difficult and heart breaking decision to sell his Wendel to Chris and Staci Thibodeaux of Jennings, Louisiana. This decision was one of the toughest decisions ever made by Arthur for Wendel was truly a blessing from above. Arthur has a passion for horses and for this sport and is currently breeding mares under Wendel to continue the name of one of the greatest cutting horses in history.
[/span7]
[span5]
Designers
[dropcap]D[/dropcap]
[extra_wrap]
Andy McDonald, Designer
Betsy Morrow, Designer
Design Studio
Lisa Thompson Design
Sonya Covey, Designer
W.A. Lawrence Design
[/extra_wrap]
[/span5]
[span5]
Partnerships
[dropcap]P[/dropcap]
[extra_wrap]
Acadiana Properties
Birkdale Properties
Langdon Properties
Noble Homes, LLC
Noble Properties, LLC
Noble Real Estate
[/extra_wrap]
[/span5]
[/row]